{ "page": { "pageInfo": { "pageType": "forestgov-content" }, "components": [], "section": "sites:forestgov:en:about-us", "pageName": "About Us" }, "events": [], "form": [], "search": {}, "file": [], "user": [], "error": [] }
{ "salesforceUrl":"https://test.salesforce.com/servlet/servlet.WebToLead?encoding=UTF-8" , "solrUrl":"https://www.isb.edu/solr/university" , "initialRouteUrl":"https://hrm.exchange.isb.edu/ProdAEMEvents/Articles" , "siteName":"forestgov" , "serverDownMessage":"Internal server error, please try again after some time" }
[{"value":"utm_source","text":"00N0I00000KT1fD"},{"value":"utm_medium","text":"00N0I00000KT1fI"},{"value":"campaignname","text":"00N0I00000KT1fN"},{"value":"uterm","text":"00N0I00000KT1fS"},{"value":"adgroupname","text":"00N0I00000KT1md"},{"value":"keyword","text":"00N0I00000KT1mx"},{"value":"creative","text":"00N0I00000KT1nR"},{"value":"devicemodel","text":"00N0I00000KT1ng"},{"value":"placement","text":"00N0I00000KT1nq"},{"value":"target","text":"00N0I00000KT1ot"},{"value":"device","text":"00N0I00000KT1o0"},{"value":"network","text":"00N0I00000KT1o5"},{"value":"matchtype","text":"00N0I00000KT1oA"},{"value":"gclid","text":"00N0I00000KT1oF"},{"value":"campaignname","text":"00N0I00000KT1nM"},{"value":"term","text":"00N0I00000KT1n7"}]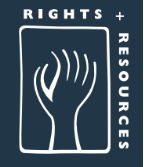 RRI
RRI was founded in 2005 to address the insecure and unjust land rights of over two billion Indigenous Peoples and local communities living in the forests and drylands of developing countries. These insecure rights undermine global efforts to alleviate poverty, advance women's rights and gender equity, and reduce illegal logging, conflict, and climate change.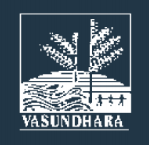 VASUNDHARA
Vasundhara is a research and policy advocacy group that works on environment conservation and sustainable livelihood issues. Their organisation was initially conceived to support and strengthen community-based initiatives to protect and conserve forests in the state of Orissa. Over the years, while working and retaining our focus on community forestry, Vasundhara has developed a more explicit focus on the sustainable livelihood of the marginalised sections.

SRUTI
Society for Rural Urban and Tribal Initiative, established in 1983, is a not-for-profit organisation that works towards social change at the grass roots, across rural and urban India, through its Fellowship Programme. It is committed to empowering marginalized people to lead a dignified life with access to livelihood, resources, rights and justice. SRUTI supports people-oriented initiatives for alleviation of poverty and discrimination among some of the most disadvantaged communities in India. From food security to education; rights to natural resources to livelihood generation; land alienation to urban concerns; untouchability to governance, agricultural issues to labour rights, SRUTI Fellows engage in a wide range of activities including awareness raising; organizing communities; perspective training and capacity building; documentation and advocacy across rural and urban India.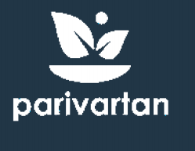 PARIVARTAN
Parivartan, since decade and a half, is active in social transformation, wherein the marginalized sections of community are socially, economically and politically empowered to lead life of security, dignity, and prosperity. Parivartan is working towards strengthening people to voice struggles for fundamental human rights and bringing forward participatory development models for economic as well as social development. Parivartan works intensively with women on its belief in the philosophy that sustainable development remains incomplete without dynamic participation of the women.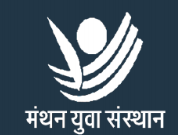 MANTHAN YUVA SANSTHAN
Manthan Yuva Sansthan was created to promote greater justice in society, gender equality and to reduce poverty. Manthan works towards: Capacity building & skill upgrading in education, Development communication, environment & livelihood governance, decentralization, research & advocacy. Manthan aims to promote development and upliftment activities of the most marginalized communities by forging a self-help attitude.