{ "page": { "pageInfo": { "pageType": "forestgov-content" }, "components": [], "section": "sites:forestgov:en:discover-forgov:people", "pageName": "People" }, "events": [], "form": [], "search": {}, "file": [], "user": [], "error": [] }
{ "salesforceUrl":"https://webto.salesforce.com/servlet/servlet.WebToLead?encoding=UTF-8" , "solrUrl":"https://www.isb.edu/solr/university" , "initialRouteUrl":"https://hrm.exchange.isb.edu/ProdAEMEvents/Articles" , "siteName":"forestgov" , "serverDownMessage":"Internal server error, please try again after some time" }
[{"value":"utm_source","text":"00N0I00000KT1fD"},{"value":"utm_medium","text":"00N0I00000KT1fI"},{"value":"campaignname","text":"00N0I00000KT1fN"},{"value":"uterm","text":"00N0I00000KT1fS"},{"value":"adgroupname","text":"00N0I00000KT1md"},{"value":"keyword","text":"00N0I00000KT1mx"},{"value":"creative","text":"00N0I00000KT1nR"},{"value":"devicemodel","text":"00N0I00000KT1ng"},{"value":"placement","text":"00N0I00000KT1nq"},{"value":"target","text":"00N0I00000KT1ot"},{"value":"device","text":"00N0I00000KT1o0"},{"value":"network","text":"00N0I00000KT1o5"},{"value":"matchtype","text":"00N0I00000KT1oA"},{"value":"gclid","text":"00N0I00000KT1oF"},{"value":"campaignname","text":"00N0I00000KT1nM"},{"value":"term","text":"00N0I00000KT1n7"}]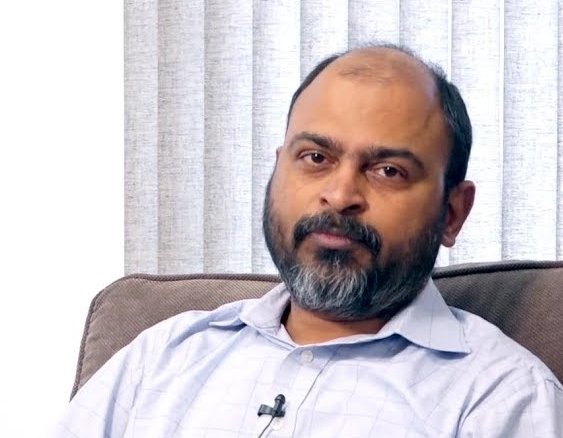 Prof. Ashwini Chhatre
Executive Director, Bharti Institute of Public Policy, Associate Professor of Public Policy
Ashwini Chhatre is an Associate Professor of Public Policy at the ISB.  As the Academic Director of the Bharti Institute, Prof. Chhatre is responsible for identifying research priorities and setting the overall direction of the institute. His research interests broadly centre on the interactions between democratisation, economic development, and environmental governance.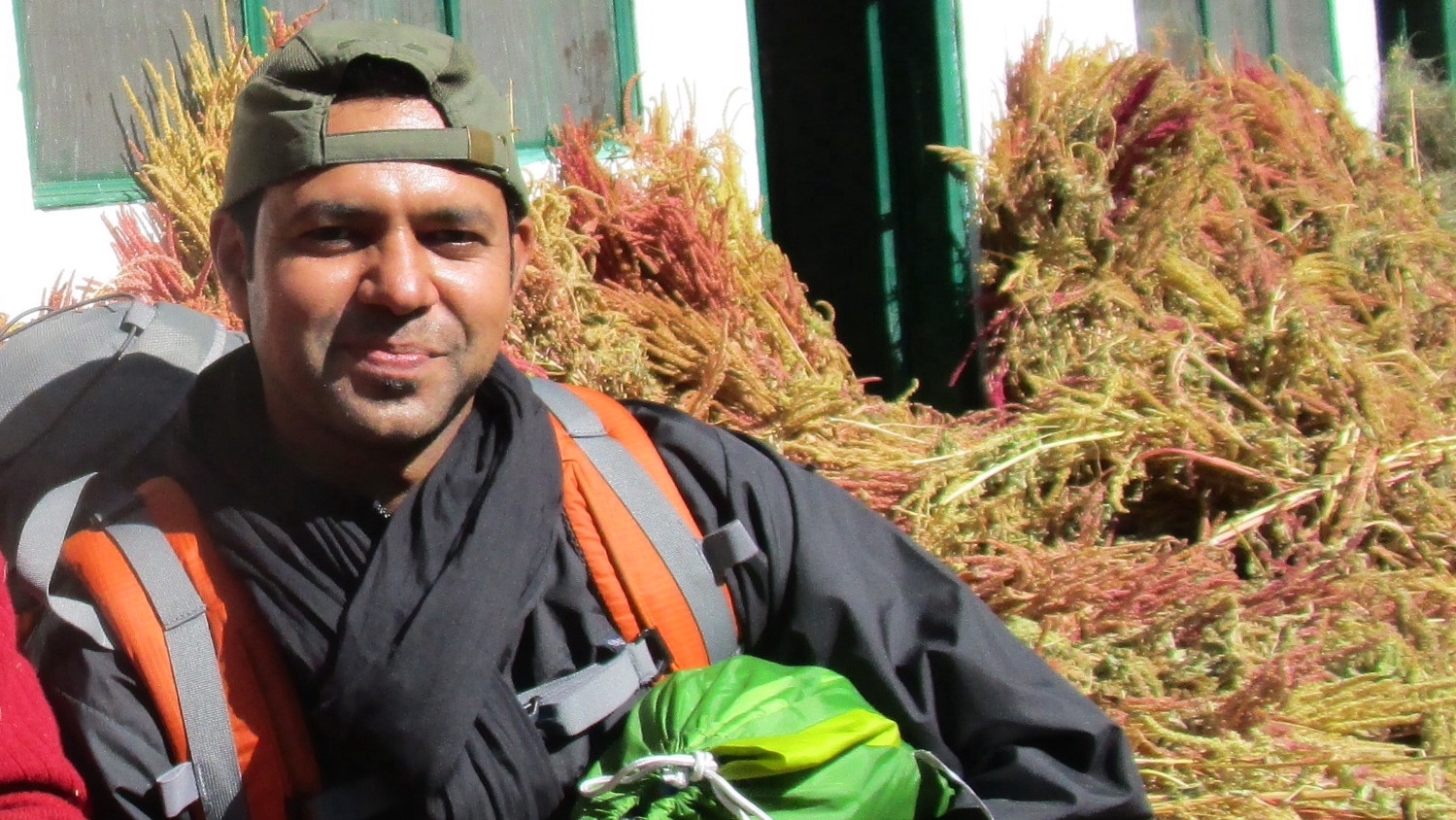 Abhijeet Parmar
Research Associate
Abhijeet is an earth observation expert specializing in geospatial analytics and hazard models. The scope of his work ranges from learning representation, geoscience, computational neuroscience to social sciences. He has over seven years of experience comprising of teaching and research in higher education setup with interdisciplinary outlook. His academic and professional affiliations include Faculty of Geoinformation Sciences and Earth Observation, Netherlands and University of Delhi. He is an active contributor to open source initiative and self-taught ignorant physicist.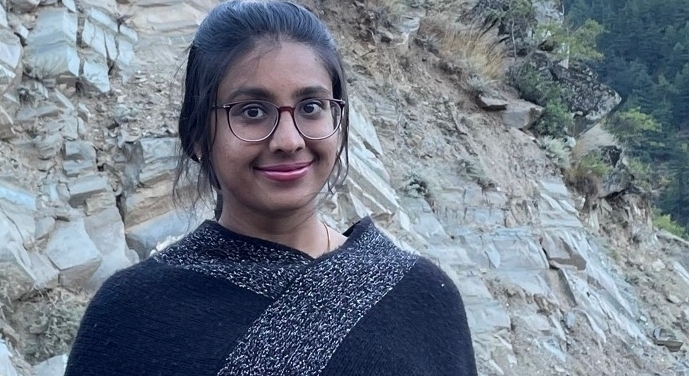 Apurva N S Duddu
Research Associate
Apurva holds a Masters degree in Natural Resources and Governance from Tata Institute of Social Sciences (TISS) and has been associated with ISB as a Research Associate (RA) since the last one year. She has been actively working on Forest related datasets and currently is a part of the Forest Governance team. She has played an instrumental role in- Setting up of Socio-Ecological Monitoring System, Project Monitoring System and CFR.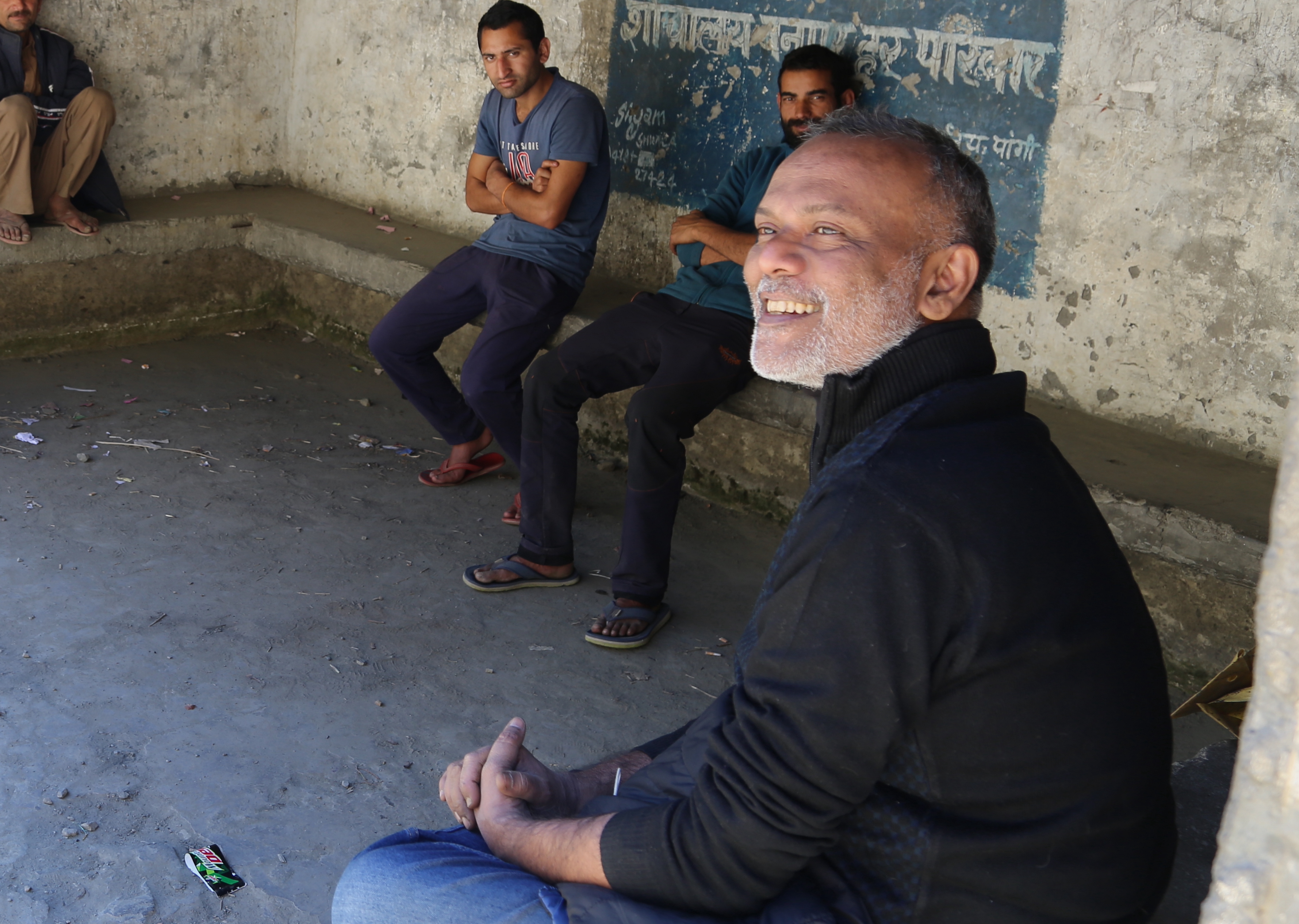 Avijit Chhaterjee
Project Specialist
Avijit holds a Bachelors degree in Commerce from Calcutta University. Before joining the Forest Governance team as a Project Specialist, he was associated with Vikalp Social Organisation where he worked with forest dependent Scheduled Tribes and other traditional forest dependent working people across Uttar Pradesh, parts of Bihar, Jharkhand and West Bengal. He has extensive experience in training communities in the process of claiming rights as per FRA, building awareness about FRA Rights, etc.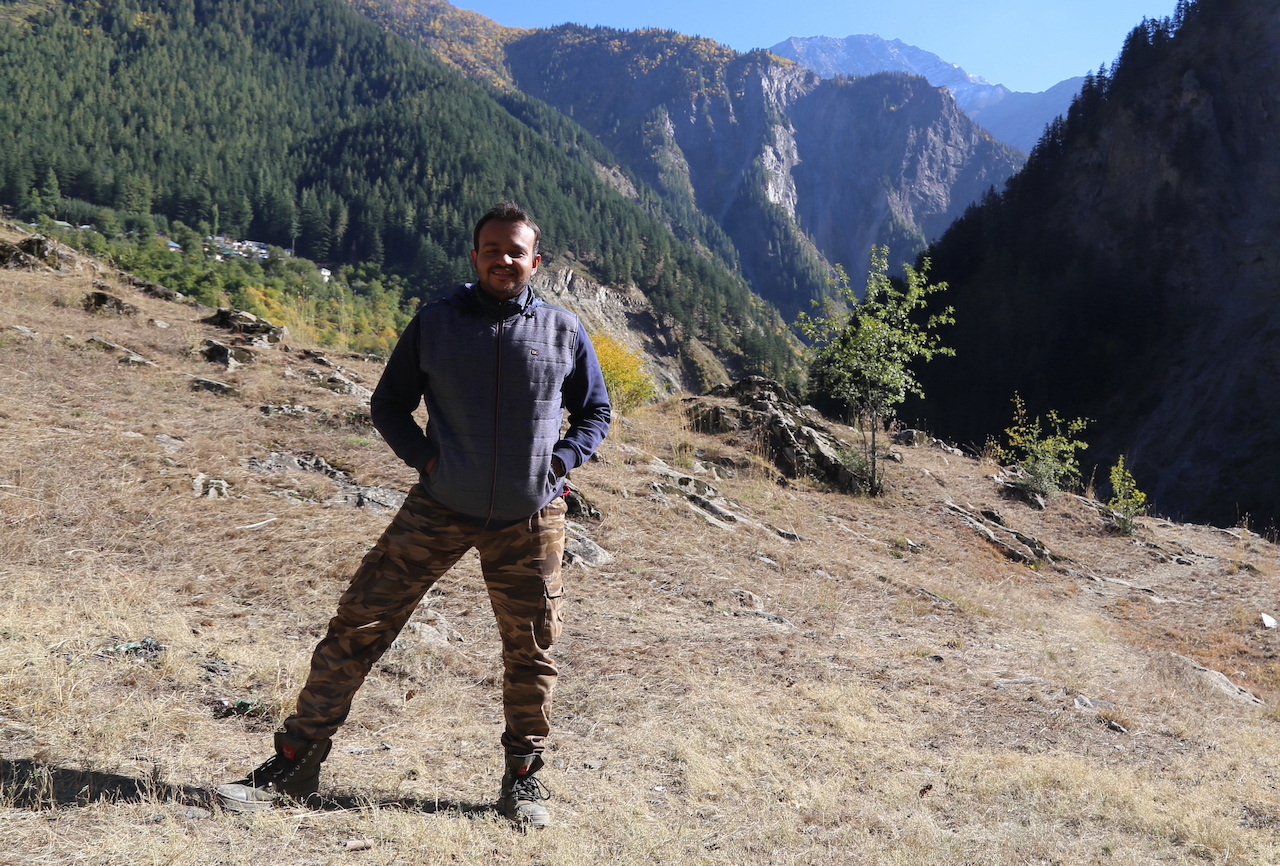 Danish Ali Hakim
Research Associate
Danish holds a graduation degree in Interior Designing from Pacific Academy of Higher Education and Research, and a Master's degree in Economics from Mohanlal Sukhadia University, Udaipur. Before joining ISB, he had worked as a consultant in Department of Planning, Government of Rajasthan where he helped creating rural development index to measure overall socio-demographic performance at Panchayat level. He also co-founded and led the R&D division of a Bangalore-based start-up and had also worked with NGO Seva Mandir as Monitoring and Evaluation Manager to supervise forest data and GIS mapping of forest land in southern Udaipur. He is a certified GIS Analyst (Health and Urban GIS) from Indian Institute of Remote Sensing, Dehradun. Apart from work, he is mostly indulged in stock market analysis, metaphysics, astrology-astronomy, solo trips to mountains, and riding bikes.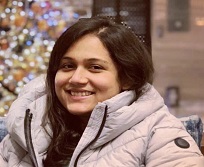 Devanshi Singh
Project Specialist
Devanshi is an experienced research scholar, currently working as a Research Associate at Bharti Institute of Public Policy, ISB Hyderabad under the SLU grant. She is working on the project titled 'Institutional Networks and Self-Adaption' under the supervision of Prof. Ashwini Chhatre, Prof. Harry Fischer and Dr. Divya Gupta.
With a bachelor's in Economics from Lady Shri Ram College for Women, and master's in Development Studies from Jawaharlal Nehru University, Devanshi has worked previously with Swaniti Initiative and Centre for Digital Financial Inclusion at IFMR. Skilled in Qualitative and Quantitative research methods, and statistical data analysis, Devanshi is passionate about development economics and public policy research.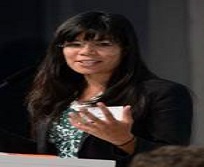 Divya Gupta
Sr. Research Fellow
Divya Gupta has worked extensively on natural resource governance issues for almost ten years. Her research is multi-disciplinary in nature and operates at the intersections of several fields within the human dimensions of natural resources.  These include forest policies and politics; collaborative forest governance across government agencies, NGOs, citizens, and industries; equitable resource distribution; sustainable development; and climate change discourse.
 
Divya got her Ph.D. in Environment and Natural Resources from the Ohio State University. Her undergraduate degree is in Botany and masters degree in Environmental Studies, both from University of Delhi.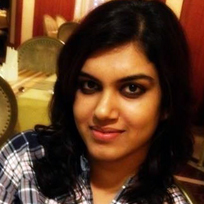 Durga Satapathy
Project Specialist
Durga has completed her post-graduation from Institute of Rural Management Anand. Prior joining ISB, she has worked with National Dairy Development Board as a Deputy Manager; with Annapurna Microfinance Ltd. as a Corporate Social Responsibility manager; Odisha Police services; Centre for good governance Hyderabad, Panchayati department of Odisha. Her experiences are primarily in the domain of poverty alleviation, women and child development, and livelihood promotion.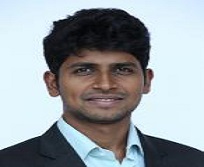 Hemanth Guthala
Research Associate
Hemanth Guthala holds a master's degree in Quantitative Economics from Indian Statistical Institute, Delhi and Bachelors in Economics from St. Xavier's College, Kolkata. He is currently working with the  Forest Governance team on the Project management tool and research on sustainability issues. Prior to this, he had worked as a consultant for Deloitte USI.
Nitisha Jaiswal
Associate
Nitisha is an experienced Project Associate with a demonstrated history of working organizations like Apple and Google. She has worked in different domains with skill sets spanning, General Management, Project Management, Customer Service and Microsoft Office. She has a degree in Aviation and Hospitality Industry.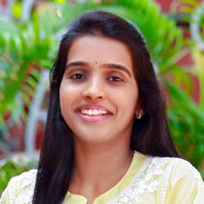 Ramya Krishna Poladi
Research Associate
Ramya Krishna Poladi is currently working as a Research Associate under Professor Ashwini Chattre at BIPP. Previously, she worked as a Research Associate under Professor Krishnamurthy Subramanian at ISB. She holds Masters  in Econometrics and Mathematical Economics and Masters in Statistics(Research) from London School of Economics and Political Science (LSE).She likes to travel and watch movies.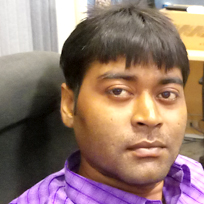 Sanjoy Mondal
Research Coordinator
Sanjoy completed his Bachelor's degree from the University of Burdwan in 2009. Post completion he worked as an intern for the RRAN project. Currently, he is working as a Research Coordinator in the Forest Governance team. His job involves traveling to Madhya Pradesh (Dewas and Khandwa), Odisha(Malkangiri), West Bengal (Bankura), Maharashtra(Nashik), and Jharkhand (Chattarpur) for various data collection activities and GIS mapping of forest area. He has developed polygon of more than 130 forests across states and created a land-use map of 20 villages of West Bengal.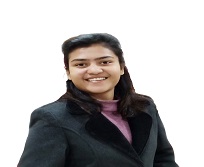 Shreya Jain
Research Coordinator
Shreya has 4 years of experience in the business world in domains such as marketing, strategy, technology, and Innovation. Her expertise spans across business unit process optimization, organization set-up, business plan, corporate strategy, digital transformation, business launch and expansion etc. At BIPP, She is working in Forest Governance team.

Shreya has completed E-MDP from IIM Kozhikode, MBA from IBS Hyderabad, and Bachelors in Arts (English) from St. Xavier's College. In addition to being an academic rank holder and SIP Award Winner (Toyota), She is a National Award Winner for designing marketing strategy for a project of Swacch Bharat Abhiyaan. Before Joining ISB, Shreya has worked in Amazon and Zomato. Shreya had her own start-up venture of business consulting which provided solutions to existing business problems. She enjoys exploring new places and trying new cuisines.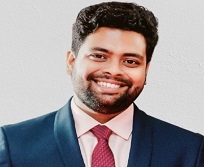 Surya Kandukuri
Sr Research Fellow
Surya Kandukuri is an engineer coupled with 7+ years of experience as a Data Consultant and Project Lead in the realm of Databases, Data Mining, Data Acquisition – scraping, APIs and Web Services, Data Visualization, Data Journalism, Statistical Modelling, Open Data, Government Partnerships and Relations. His key areas of work include implementation of Open Data Policy of IT E&C Department, Government of Telangana since its inception, various partnerships with government/quasi-government organizations, and private organizations. He is also an alumnus of ISB's Advanced Management Program in Business Analytics (AMPBA). His research interests lie in Agriculture, Employment, History. He enjoys philosophy, photography, art, and music.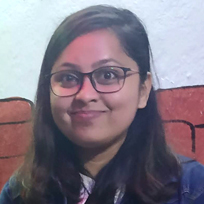 Yashashree Garge
Project Specialist
Yashashree has more than 3 years of experience that includes working as a science educator in the DST funded Science Express Climate Action Special, Project Officer at Centre for Environment Education, Ahmedabad and Project Fellow at Wildlife Institute of India, Dehradun. She has completed her BSc (Hons.) Zoology, MSc Environmental Sciences and MPhil. Environmental Science and Sustainable Development. Her theses work includes quantification of carbon and provisioning ecosystem services in the Western Ghats and assessment of soil moisture estimation tool (STM2). She also completed certification courses in climate change and environmental law and policy as well as PgDiploma in Urban Environment Management and Law. She has joined Prof. Ashwini Chhatre in the Tenure Facility project as a Project Specialist to engage the corporate sector for endorsing CFR, prior to this she worked on ecological assessment of linear infrastructure to propose mitigation measures.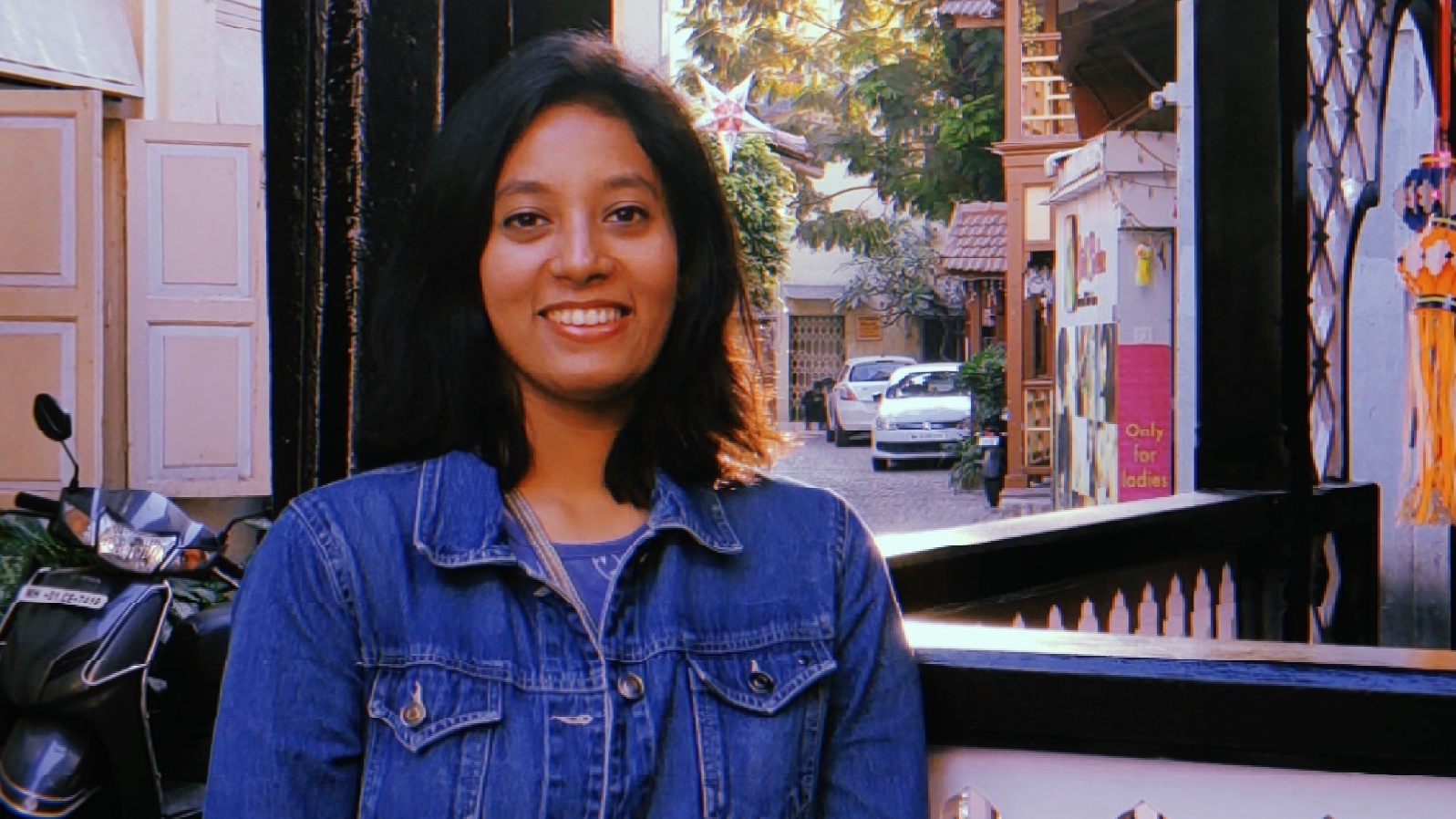 Yamini
Content Writer
Yamini holds a Master's degree in Social Work with a specialization in Women-centered practice from Tata Institute of Social Sciences, Mumbai, and a Bachelor's in Home Science with Development Communication and Extensions from Delhi University. She has worked with the Indian Political Action Committee as a Field Campaign Associate for West Bengal Assembly elections 2021 followed by a research fellowship with BIPP-ISB and Collectives for Integrated Livelihoods, Tata Trusts.